If I could show you
how to create your dream life,
how would you feel?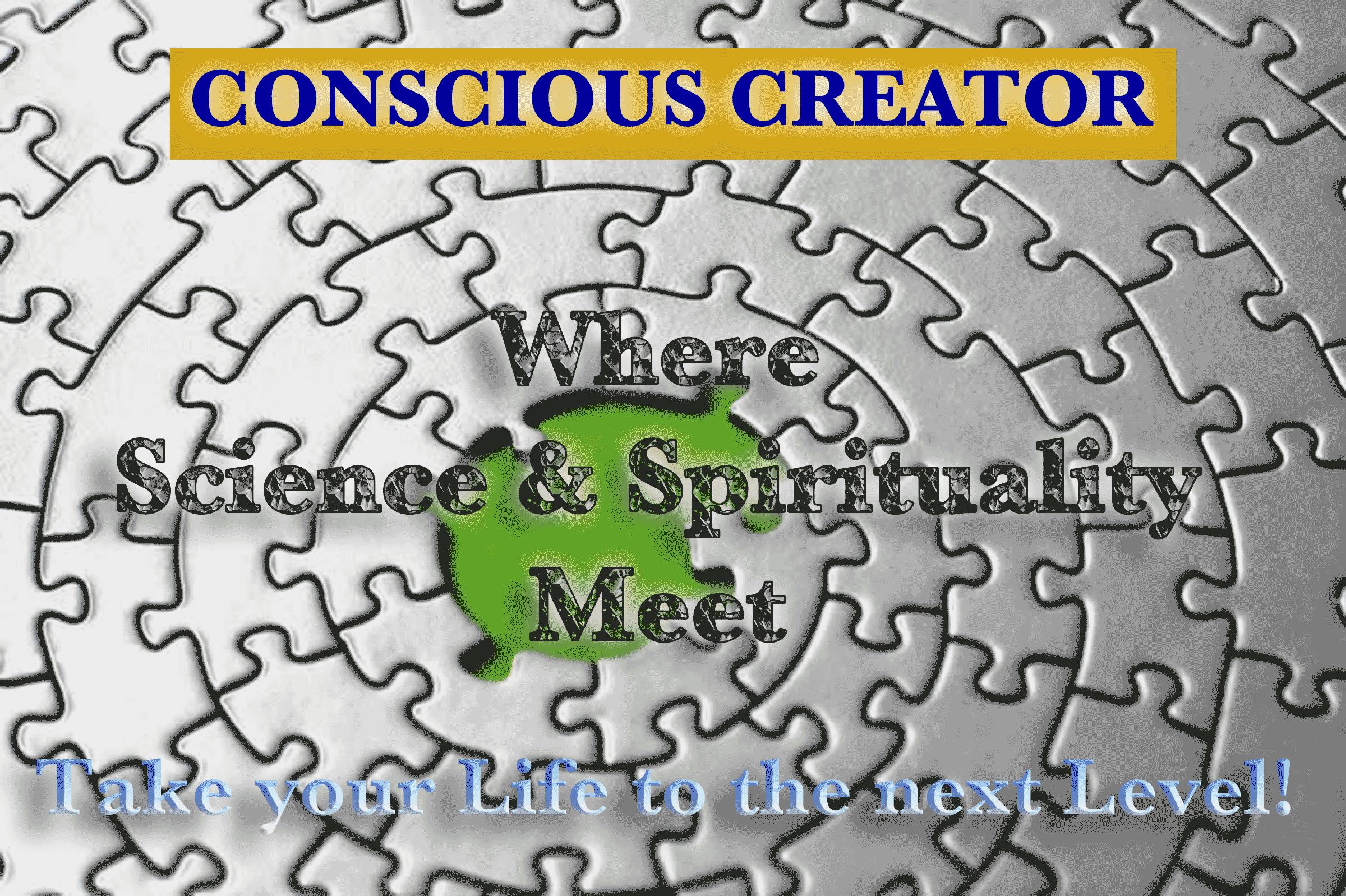 Well, I don't want you to get uncontrollably excited, just yet, so here is a little sneak preview of what Conscious Creator Transformational Training can do for you.
Let's see if this is for you or not.
How frustrated are you about your inability to make your dreams a reality?
How curious are you to discover how to get your customers/partner emotionally excited about what you provide?
How much excitement would you feel rising in your body if you were to suddenly see your dreams actually manifesting, in a short, predictable amount of time?
Would you like to gain an unfair advantage in every life situation?
How would you like to have your own secret superpower?
Would you like to read everyone you meet like an open book?
If you answered "Yes", to one or more of the above, then this transformational training is for you.
There are three things people struggle with every day of their lives. These three things are:
What do you really want in life? (Instead of what you don't want anymore.)
How to get rid of the barriers, conflicts or obstacles that prevent you from getting there.
How do you make what you want happen? (And this is the most important one.)
The key to all of these questions is your mind, more specifically your unconscious mind.
Your unconscious mind is simply the part of your mind that is not visible to you. It is well over 90% of your mind, some research suggests it is more than 99%.
The key to success in any area of your life is to align your unconscious (invisible) mind with your conscious desires!
You see your conscious mind (the visible part of your mind) is the goal setter. It is like the General of the army.
Your unconscious (invisible) mind is the goal getter. It is like the huge army the General commands.
The role of the General is to set a goal and the job of the army is to get the job done.
The problem for most people is that the General is schizophrenic and keeps changing his mind and the army is in a state of total confusion, often causing endless acts of self-sabotage.
Can you imagine what your life could be like if your conscious mind has clarity of what it wants and your unconscious mind gets it with military precision?
Just think of anyone you truly admire and you will get a glimpse of what is possible.

In this training you will learn the language of the mind. You will also learn dozens of tools, processes and techniques that you can use to optimize your mind, break dysfunctional habits and release debilitating emotions like anger, anxiety, depression, fear and shame.
You will also release limiting beliefs that are holding you back and replace them with more empowering beliefs
Everything in this training is designed to empower you and give you more control over your mind and your life.
Going through this training program will be an intensely transformational experience for you, no matter where you are starting from. The process you will go through is designed to take you and your life to a whole new level.
At the end of the training program you will also have a whole new toolkit of knowledge, techniques and processes that you can use on an ongoing basis to manifest your dream life.
Upon satisfactory completion you will also be certified as an NLP Practitioner, a Timeline Therapy practitioner and a Hypnosis Practitioner.
This will allow you to assist others in a professional therapeutic capacity, should you so choose.
This program is designed to unlock your own full potential and equip you so you can enrich the lives of others.
Can you imagine being able to tap into someone's deepest desires, after only meeting them for five minutes?
Now imagine being able to help them fulfill those desires …
That's a pretty good superpower to have, if you ask me.
Enroll Now and get started straight away …

Introducing an NLP Training unlike any other …
Transform your Communication!

Transform your Relationships!

Transform your Life!
Imagine how your life will transform once you are able to answer these three simple, yet extremely powerful questions.

What do you really want in life? (Instead of what you don't want anymore.)
How to get rid of the barriers, conflicts or obstacles that prevent you from getting there.
How do you make what you want happen? (And this is the most important one.)
You will study 3 powerful bodies of knowledge:
NLP: Neuro-Linguistic-Programming

To gain a deep understanding of the functioning of your mind and learn techniques and processes to rapidly break dysfunctional habits and addictions.
To learn how to establish rapport quickly and easily.
Peak performance techniques.
Advanced communication techniques.

Hypnotherapy

Fast and powerful mental relaxation.
Learn the power of self-hypnosis.
Develop the skills to assist others in making rapid positive life changes.

Timeline Therapy

Release emotional baggage rapidly and permanently.
Replace limiting beliefs with new empowering beliefs.
Set powerful future goals.
You will also receive energetic transmissions to alter your brain chemistry and enhance the effects of all the other tools and techniques.
There are 3 Phases to this powerful transformational program:
Phase1:
Upon enrolment you will receive extensive audio recordings (about 20 hours) covering most of the training material. You will also receive a detailed training manual.
In the comfort of your own home and at your desired pace you can go through the audio training and complete the comprehension test prior to attending the live training
By the time you attend the live training you will already be familiar with the vast majority of the material.
Phase 2:
In the Live training we will review the theory and spend most of the time practicing the techniques and processes and answering your questions.
During the Live training you will not only practice on fellow participants you will also receive lots of therapy yourself. This way you receive the double benefit of in-depth training as well as breaking through your own personal barriers. You get to familiarise yourself with all of he techniques both from a practitioner as well as from a client perspective.
The small class size (max 6 students) ensures you are always thoroughly supported and will receive plenty of personal attention in a safe and nurturing environment.
When you leave the training you will be representing my school so I want to make sure you are thoroughly trained and ready to see clients.
Upon successful completion of the Live training you will be awarded 3 internationally recognized certifications: NLP Practitioner, Hypnotist and Time Line Therapist.
Phase 3:
This is the post-training integration phase where you can refresh your understanding and ask any questions that come up as you take your new knowledge out into the world.
The Live training is pretty fast-paced and we cover a lot of ground in a very short period of time. This is partially by design as it assists in your personal transformation.
You will receive ongoing email and phone support during this phase.
We will also hold three skills integration practice sessions spread over three months. This is where you can work on clients under supervision and receive feedback on areas to improve further.

What are the benefits of this training?
In Business & Your Career
Get an edge over your competition in business and safely increase your profits
Get what you want by effectively managing your internal mindset and influencing others to happily work with you to achieve your dreams
Overcome the hurdles which prevent you from taking your business or career to the next level
Learn how to motivate yourself and others with ease
Learn to use language with greater precision and elegance so that you and others can get what you want
Think better, think more clearly and make better decisions
Within Yourself, Your Relationships and Learning
Quickly identify and blast through the limitations that are holding you back in business and in life… Once you break through these, your business and personal life will never be the same again.
Master your subconscious mind so that you can learn more quickly than traditional teaching methods could ever allow
Learn things about yourself that you didn't know before
Master your own emotions so that you handle all eventualities easily
Gain that vital edge that makes you a far more effective and powerful communicator
Enhance your personal relationships
Develop instant confidence
Learn to unleash the power of your unconscious Mind!
Neuro-science has long known that our unconscious functioning precedes conscious awareness by a 1/2 second. This means that most if not all coaching issues like motivation and procrastination, indecision, conflicting priorities, burnout and overwhelm and performance anxiety are a result of automatic (unconscious) reactions and patterns which occur before conscious awareness.
Amazingly, though, most coaching programs available today rely heavily on conscious processing through questioning, analysis, and tasking. It's like trying to steer a train by asking someone in the last car to change the direction of the entire train.
It simply won't work.
This training will teach you how to work with unconscious processes that are at the root of most coaching issues, yet do it in a natural, conversational way that makes this approach adaptable to any context.
Through my 25 years of experience in the fields of therapy, training and coaching I have simplified complex concepts into practical step- by-step processes with tremendous scope in the "real world."
The result is a comprehensive training where you'll acquire cutting edge conversational skills effective for business, coaching and therapy while shifting your paradigm of change and what is possible in your life.
My teaching emphasises the balance of skill development while also transforming from the inside out to create congruent competence. Skills alone make a technician with no humanity or heart. Transformation alone is inspirational, but sometimes lacks the "how to" details.
The Conscious Creator NLP training is unique among NLP trainings in that it has a strong emphasis on Spirituality as the foundation of all training and transformation.
"Spirituality is the art and science of understanding our true state of being" – Klaus Ruhl
This understanding, which is true spirituality, is essential in order to maximize our study of the Mind.
The Mind is a powerful tool but a terrible master.
It is only through a strong grounding in spirituality that we can become truly effective therapists in any modality. This is even more important when working with the Mind.
This is what some of my past students had to say after the training
I am now a certified NLP Practitioner!! Woohoo!!
Klaus Ruehl is a great teacher, mentor and man of integrity. I would highly encourage everyone to study with him.
His courses are truly amazing and life changing!! By far the best training I have ever done.
Our mind, just like a computer, sometimes needs an overhaul for optimal functioning and efficiency.
I recently finished the Accelerated NLP Practitioner course with Klaus Ruehl and I can honestly say it was one of the best weeks of my life.
Not only did I acquire skills that would enable me to help others, but I was also able to work on myself in the process.
Before the course I still felt chained emotionally from a past painful relationship and after the course I felt completely free and found my power return. I learned emotional mastery and the tools needed to elicit more resourceful and powerful emotional states.
After the course I felt I had more clarity on what I wanted and was excited to get into the real world and apply my new found knowledge. I have read many books and been to many self help seminars and found this course to be by far the best most beneficial of them all.
I was relieved that I didn't have to filter out the good stuff with all the hyped up sales tactics that most other seminars try to incorporate. It is like the best knowledge and most resourceful life skills have been rolled into one amazing no-nonsense week of learning. I found Klaus to be a very good teacher, mentor and communicator.
He supported us every step of the way and he really genuinely wanted to bring the best out in his students.
I really highly recommend this course to everyone, because I want others to experience the benefits that I did, feel powerful and restructure the patterns of their mind in a way that will ensure success in every area of life.
This course is the most significant thing I have done to help me access suppressed emotions and release them forever. I am now living life from a new higher perspective.

When you are ready to take hold of your Personal Power you are ready to do Klaus" NLP training.
Klaus is a wealth of knowledge and expertise.
Klaus helps you release your own baggage to free you to be fully present to experience life now, where you are and to enable you to be clear and present to help others.
A lot to learn. CD"s before were a great introduction. Manual is terrific. Exercises were great experience.
There are now hundreds of NLP Trainers in Australia and for beginners it is extremely difficult to choose a good trainer.
I have been teaching hypnotherapy since 1988 and have studied all the written works of the founders of NLP and I can recommend this specific course taught by Klaus.
He is a true Master. A great Master Hypnotherapist and a Spiritual Master in his own right.
How great it is to be given the gift of further enlightenment!
That is to be inspired by new knowledge, and to learn even more about the nature of the mind, our selves, our capacity, and potential. Where once the unconscious was thought to be something we battled, as if there was something we were up against, now we know, through NLP, that we can experience a new reality. That in fact, the unconscious is our best friend, a well- spring of knowledge and a faithful partner in helping us experience true contentment and to fully realise our greatest potential.
How wonderful it is to be in partnership with the vast, rich beauty of the unconscious, and to not only know we CAN achieve our dreams, but can go further to experience the gift of our own wholeness.
Having been a student of the mind, body and spirit for over twenty years, trained in the Behavioural Sciences and holding a degree in Psychology, as well as being a qualified Yoga and Meditation Teacher, I was delighted to participate in Klaus Ruhl"s NLP Practitioner Certification Training, through Advanced Change Dynamics.
The training opened my mind even further to the wondrous mechanics of the mind and its magnificent potential.
It offered me the practical skills to not only improve my own life but also assist others in being able to do the same.
Klaus Ruhl"s NLP Practitioner Training was exciting, challenging and deeply rewarding.
I have been given the gift of being able to expand my mind so as to see and experience new, vibrant and beautiful horizons beyond my expectations both personally and professionally.
The rewards that I continue to gain through completing the NLP Practitioner Training with Klaus will not only further enrich my own life, but go further to enrich the lives of others who I work with.
I highly recommend doing the NLP Practitioner Certification with Klaus!
You will grow, be inspired and be enriched! You will gain skills, that when applied, will decorate your own life with your creative vision and help to assist others in painting the picture of beauty and magnificence that they dream of creating in there own lives.
Get ready for more!!
————————————————————————————————————-

If you still have questions before moving your life to the next level
please call Klaus Ruhl now on 0433-350-395.
Life will never be the same again!